Mon, Jun 20, 2016 at 4:45pm
BUFFALO GAMBLES ON VESEY'S RIGHTS
The Buffalo Sabres acquired winger Jimmy Vesey from the Nashville Predators for a third-round draft pick in 2016.
What does it give the Buffalo Sabres
This one is an interesting gamble by Sabres General Manager Tim Murray, as Vesey has stated all along his desire to test the free agent market when his NCAA eligibility and NHL rights officially expire on August 15. The 2016 Hobey Baker award winner as the top college hockey player in the United States could be ready for the NHL right away, so the Sabres would make quite a splash if able to sign Vesey, who is friends with Buffalo franchise center Jack Eichel. If the Sabres are unable to come to terms with Vesey, it still would have been worth a shot (as Buffalo has three more draft picks in the third round in 2016).
What does it give the Nashville Predators
For the Predators, this is the equivalent of finding $1,000 under a sofa cushion. Vesey had no desire to sign with Nashville (who selected him 66th overall in 2012), despite verbal guarantees that he would be immediately inserted into the Preds lineup for their playoff push last spring. So, GM David Poile parlayed his diminishing asset and got back a third rounder for the upcoming NHL draft. Nashville now owns two picks in Round 3 of this year's draft, plus their own first and second rounders plus four more lower-round selections. It places Poile in good position. An excellent move by the Preds, here.
Fantasy impact
Vesey's fantasy stock could soar if he were to sign with the Sabres before August 15, since he would likely play immediately in the NHL and quite possibly on a quality scoring line with good friend Eichel and fellow youngin Sam Reinhart. Or, he would have an opportunity to line up alongside veteran Ryan O'Reilly. Either way, he would be in great position to put up solid fantasy numbers as a rookie. That said, it certainly sounds like Vesey still wants to test the free-agent waters.
Player focus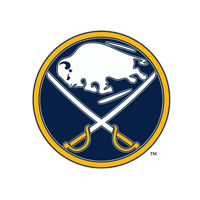 Buffalo Sabres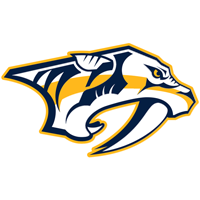 Nashville Predators
a third-round draft pick in 2016