Fri, Jun 23, 2017 at 1:06pm
PANARIN, SAAD SWAP IN BLOCKBUSTER DEAL
The Columbus Blue Jackets acquired winger Artemi Panarin, forward Tyler Motte and a sixth-round draft pick in 2017 from the Chicago Blackhawks for winger Brandon Saad, goaltender Anton Forsberg and a fifth-round draft pick in 2018.
What does it give the Columbus Blue Jackets
Wow. This deal is major, especially considering that Panarin is one of the most skilled players in the NHL. Columbus felt they had most of the pieces already in place, but were missing a true home-run hitter (a game-changing forward who can create offense all on his own). While Panarin did have help in the form of Patrick Kane with Chicago, the talented Russian is a 30-goal, 70-point NHLer. He is just what the Jackets needed, but can he continue to flourish without Kane? Motte is another positive addition for Columbus, as he is similar to Saad in both style and projection. The Jackets also added a pick in this year's draft, while subtracting one from '18.
What does it give the Chicago Blackhawks
Chicago's second massive deal of the day, after sending defenseman Niklas Hjalmarsson to Arizona earlier, sees the franchise reclaim Saad (a player they never wanted to part with, but for the salary cap) at the expense of Panarin. While Saad is clearly the better two-way winger, he is not in Panarin's class as an offensive producer and creator. However, Blackhawks GM Stan Bowman felt compelled to shake up his roster following another first-round playoff exit this past spring. Forsberg is a good addition, as well, since he is the early favorite to back up Corey Crawford in 2017-18. This deal changes the core of the franchise going forward.
Fantasy impact
Panarin's fantasy value can only go down now that he has lost Kane as a linemate. That said, he should still be a solid mid-round draft pick in most league formats. Saad's value might see a spike with his return to Chicago, while Motte will continue to have some deep-league appeal with a sleeper tag. Forsberg should back up Crawford, so he is at least handcuff material at this time. As for Kane, losing Panarin on his line may hurt his overall value a bit.
Player focus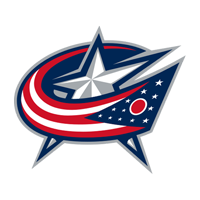 Columbus Blue Jackets
a sixth-round draft pick in 2017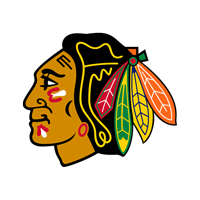 Chicago Blackhawks
a fifth-round draft pick in 2018