Fri, Jul 23, 2021 at 5:40pm
CANUCKS ADD EKMAN-LARSSON AND GARLAND
The Vancouver Canucks acquired defenseman Oliver Ekman-Larsson and winger Conor Garland from the Arizona Coyotes for a first-round draft pick in 2021 (No. 9 overall), a second-round draft pick in 2022, wingers Antoine Roussel and Loui Eriksson, center Jay Beagle and a seventh-round draft pick in 2023.
What does it give the Vancouver Canucks
The Canucks obviously still believe that veteran Ekman-Larsson has a lot left in the tank, since they are committing a lot of cap space towards him. In Garland, they add another top-six winger for the team's impressive forwards group. He is a restricted free agent but should be excited about joining Vancouver. Above all, the Canucks dumped three veteran contracts with this deal and improved their chances in the Western Conference.
What does it give the Arizona Coyotes
Arizona was highly motivated to dump Ekman-Larsson's cap hit ($7.26 million through 2026-27). So, they included Garland in this trade with Vancouver in order to get three draft picks for the future. The Coyotes also had to take on the contracts of Roussel, Beagle and Eriksson but all three are expiring after the 2021-22 campaign. 'Zona is preparing for a long rebuild, so it makes sense that they made this trade. The No. 9 overall in this year's draft should help.
Fantasy impact
Ekman-Larsson wants to be in Vancouver, so expect him to bounce back strong in 2021-22. Garland's stock should also be rising, as he will probably line up next to either Bo Horvat or Elias Pettersson. None of the vets sent to Arizona have any fantasy value, so avoid Roussel, Beagle and Eriksson.
Player focus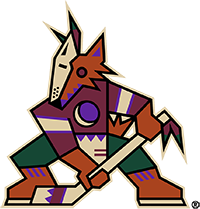 Arizona Coyotes
Draft pick
Draft pick
Draft pick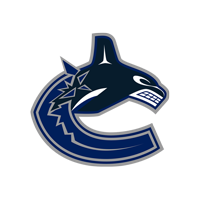 Vancouver Canucks