Wed, Jun 15, 2016 at 12:25pm
'CANES ADD TERAVAINEN FROM THE 'HAWKS
The Carolina Hurricanes acquired forward Teuvo Teravainen and winger Bryan Bickell from the Chicago Blackhawks for a second-round draft pick in 2016 and a third-round draft pick in 2017.
What does it give the Carolina Hurricanes
The Hurricanes have plenty of quality defensemen in their system but lack scoring punch throughout the organization. Teravainen should greatly help in terms of providing secondary scoring (and possibly even primary production). He turns 22 in September, so there is still plenty of time for him to become a scoring star. The 'Canes may or may not get mileage out of Bickell but will probably give him an opportunity to make the team out of training camp. Carolina had extra early draft picks in both '16 and '17, so they could afford to part with two quality picks at this time.
What does it give the Chicago Blackhawks
For the Blackhawks, this deal is all about dumping Bickell's $4 million cap hit in 2016-17. The cost was steep, as Teravainen was a solid member of the Stanley Cup champions in 2014-15 and still has a very bright future in the National Hockey League. That said, Teravainen was not going to remain cheap forever (his contract paying him $894,166 will expire at the end of the '16-17 season, and he will become a resitricted free agent). Therefore, Chicago General Manager Stan Bowman felt he had no choice but to get a pair of early draft picks from the Hurricanes and dump salary.
Fantasy impact
Teravainen may see more ice time in Raleigh, with less talent around him. Therefore, those two factors may off-set each other. His fantasy value remains on the rise. As for Bickell, he has virtually no fantasy value these days (and is not a lock to even make the Hurricanes in 2016-17).
Player focus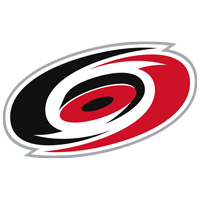 Carolina Hurricanes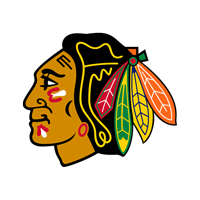 Chicago Blackhawks
a second-round draft pick in 2016
a third-round draft pick in 2017