Mon, Jun 20, 2016 at 5:25pm
LEAFS LAND G ANDERSEN TO BE NEW STARTER
The Toronto Maple Leafs acquired goaltender Frederik Andersen from the Anaheim Ducks for a first-round draft pick in 2016 and second-round draft pick in 2017.
What does it give the Toronto Maple Leafs
Toronto needed to upgrade their goaltending situation for now as well as the long run, so adding Andersen at this time makes sense. He will turn 27 this coming October, so he has a lot of time left in the National Hockey League. He has the size teams love these days, plus plenty of solid numbers on his NHL resume. He will immediately move into the starting job with the Maple Leafs, ahead of Jonathan Bernier, after signing a new five-year, $25 million contract upon his arrival. Toronto was willing to give up the No. 30 overall pick in this year's draft (acquired from Pittsburgh in the Phil Kessel deal) and a second rounder in next year's draft because they still hold the No. 1 overall selection in this year's draft and two more second-round selections next year.
What does it give the Anaheim Ducks
For Anaheim, moving Andersen was a painful but necessary transaction. After all, he was a pending restricted free agent in need of a new deal on a budget-conscious franchise with Stanley Cup aspirations. It was not an easy position for General Manager Bob Murray to be in, so he did the best he could under the circumstances. He chose to re-sign RFA defenseman Sami Vatanen (a key part of the team's power play) to help maintain the club's strength on defense, but that move cost the team Andersen. With John Gibson now entrenched as the starter, the Ducks can replenish the farm system with two first rounders now in tow. They still need to re-sign other key restricted free agents such as defenseman Hampus Lindholm and center Rickard Rakell.
Fantasy impact
Andersen's fantasy value takes a bit of a short-term nosedive here, as Anaheim was among the top defensive squads in the National Hockey League and Toronto finished last overall in 2015-16. That said, Andersen will grow with the Maple Leafs franchise and has definite keeper-league stock. Gibson's fantasy value gets the biggest spike after this deal, while Bernier's value is virtually nil now.
Player focus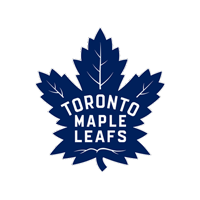 Toronto Maple Leafs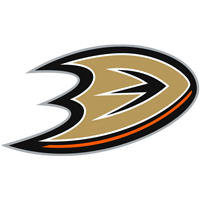 Anaheim Ducks
a first-round draft pick in 2016
a second-round draft pick in 2017